Wrinkles, Holes, and Rips
Carpet Stretching

Carpet Patching

Carpet Seaming

Carpet Weaving and Fraying
HERE IS WHAT YOUR NEIGHBORS ARE SAYING

"We called you and you came out right away to repair our carpet that had been scratched by our cat. Not only did you repair the scratch, you also removed stains and cigarette burns. My carpet looks brand new! Thank God we do not have to replace the whole carpet. The job you do is wonderful."
~ Lily S., Chicago, IL

"Dave's team removed a square of carpet from the middle of the room that my dog had scratched and chewed. They replaced it with a square of carpet from a closet. Fantastic job! Nobody would ever know!"
~ J. Fung, Buffalo Grove, IL

"Our carpet looks good, but we had wrinkles that really created a major eyesore and my mother was tripping on it. Brian came in a nice uniform and made the carpet look new again. He got the wrinkles out and patched some holes and gaps. I would highly recommend him!"
~ Robert G., Elmhurst, IL
Carpet Repairs in Chicago
As carpet repair experts, we understand that not all carpet installations are made perfectly. That is why our team is always ready to repair your carpet when problems arise. Whether the problem involves one bedroom carpet installed in your home or a your carpet in the office, we can do the carpet repair job for you!
Below are the common carpet repair jobs that we do in Chicago.
Carpet Stretching and Patching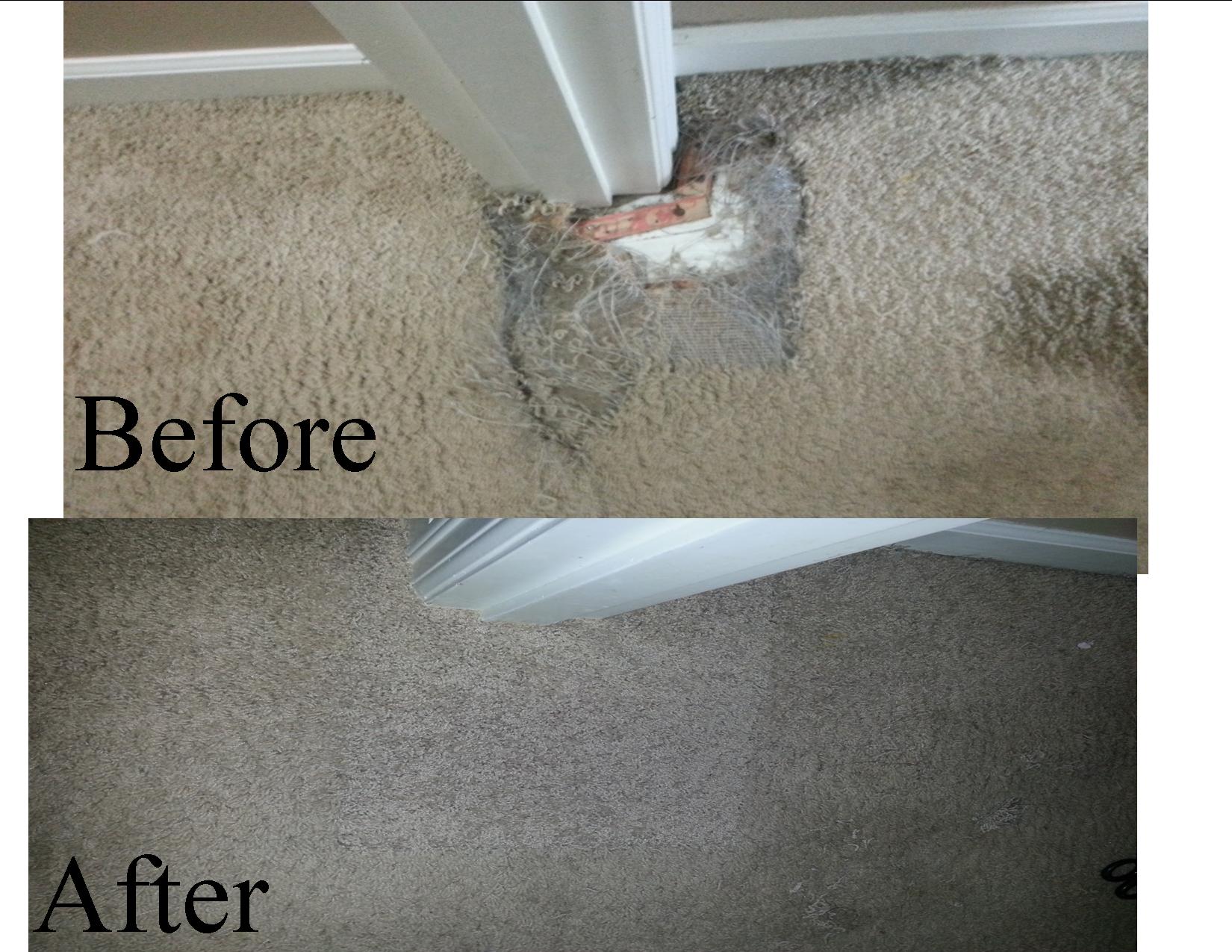 Sometimes burns and holes and some stains are just too difficult to remove and in those situations we can patch them and replace with a carpet from a closet.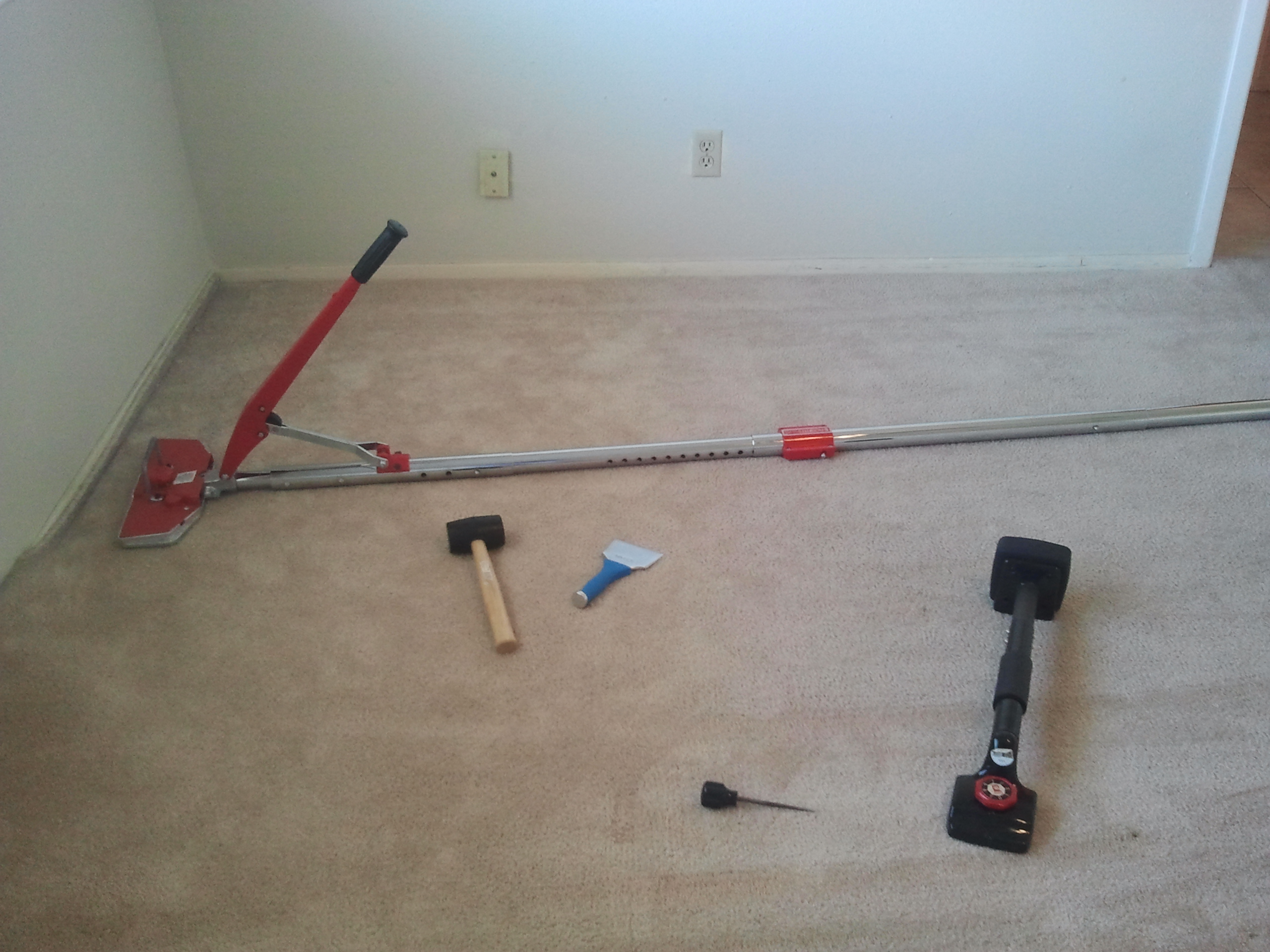 Carpet folds keep the carpet from looking its best. Folds can also be a safety hazard for your family or customers! Our trained carpet technicians make use of the latest method and carpet stretching technology to restretch and reseam your carpet.
Phase 2 Services makes sure that the end result is a flat, clean-looking, and hazard-free carpet that will last much longer!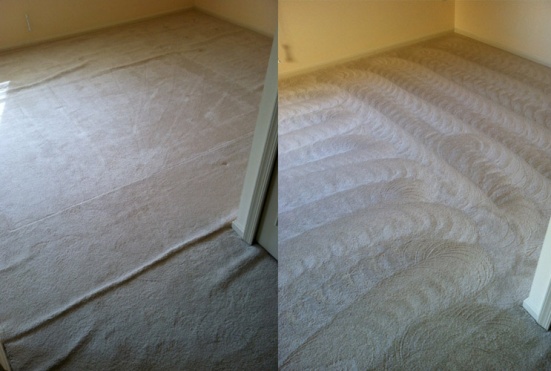 Phase 2 Services can stretch out any wrinkle from any where in your home.
Carpet Installation
Our technical crews expertly install and power-stretch carpeting for all commercial or residential jobs regardless of the size.
We install wall-to-wall carpet as well as stair and hallway runners.